Southwest Florida's Premier Auction Company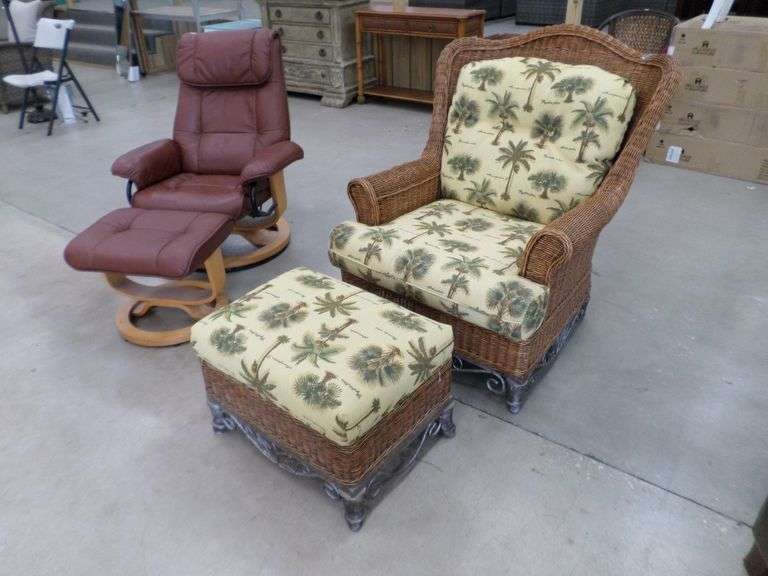 Preview Starts and Ends
Starts:
Preview begins at noon the day of the sale. We also have a furniture store that is open 7 days a week. So if you ever want to just stroll in and take a look at the sale as its coming together you are always more then welcome to preview anytime throughout the week. NO APPOINTMENT NECESSARY! Just come on in!
Welcome to The Venice Auction Company!! We are a live auction that is preformed every other Thursday at 4pm. We are located in the Detwiler's farm market building in Venice Florida. We sell top quality consignments and model home furnishings as well as automotive and outdoorsman products, we also have a large assortment of Megalodon teeth and coinage for this upcoming sale! Great selection this week as well. If you have any questions please feel free to contact us at (941)485-4964. Please visit our facebook page for live videos and up to date walk around videos. Thank you and hope to see everyone this coming week!!
Terms of Sale - *13% Buyers premium on all purchases. We offer a 3% discount for cash, check and debit transactions.
*7$ Sales tax on all purchases-unless we have your current Florida resale certificate on file.
*ALL BIDS ARE FINAL - THERE ARE EXCEPTIONS TO THIS. KNOW WHAT YOU ARE BIDDING ON.
*Statements made by the auctioneer are to be considered final.
*Failure to pay is considered a criminal act under Florida statues and it is our policy to prosecute every offense.
*Everything is sold "AS IS" unless stated otherwise. It is your responsibility to carefully inspect items. This is what Preview is for.
*If an item is guaranteed by the auctioneer, that item is only guaranteed until Monday at noon. No exceptions.
8All returned check carries a $25 fee in addition to the value of the check. We do prosecute all uncollected checks with the Florida State Attorney's office.
*ABSOLUTELY NO PRIVATE BUYHING OR SELLING ON THE AUCTION PROPERTY. OFFENDERS WILL BE PERMANENTLY BANNED FROM THE AUCTION.
*If you break something, you must pay for it. The auctioneer sets the price.
*We are considered an operating warehouse. Entrance is at your own risk.
*No re-consigning merchandize for 30 days.
*All items must be removed form the auction by 4pm Friday or a $25 per day storage fee will be collected.
*For us to release your items to you or anyone you have assigned to pick them up, we must see your paid receipts at the time they are picked up.
*NO PETS ALLOWED IN THE AUCTION.
*NO FOOD OR DRINK ON THE FURNITURE.