Lot of 668 Laptop 2.5" HHD and SSDs WD, Seagate, Samsung, Fujitsu
This item is being sold by ONLINE AUCTION on GovDeals.com.
QAL# 20309-800; Auction ends 09 August 2022
Click here to see full details, additional photos, and current bid.
Lot of 668 various laptop HHDs. The hard drives have been wiped. The manufacturers include Samsung, Seagate, Fujitsu, Toshiba, HGST, Western Digital, Hitachi, SanDisk, Kingston, Intel, and more. The Western Digital HHDs are a mix between Mostly Black and Blue. Please see all photos and attached PDF.
Make/Brand: WD, Seagate, Samsung
Additional Info: 668_HHDs_GF6512.pdf
Asset location: Frederick, Maryland 21702
**PRICE REFLECTS CURRENT HIGH BID AND IS SUBJECT TO CHANGE AT ANY TIME DURING THE ONGOING AUCTION**
GovDeals.com – Your platform to bid on government auctions and buy government surplus.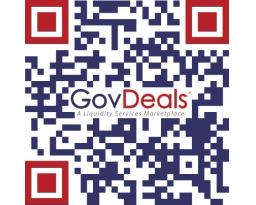 Gov Deals, Inc
Milton, Pennsylvania 17847
Ended on