2000 R/V Marguerite 44'8 Boat
This item is being sold by ONLINE AUCTION on GovDeals.com.
QAL# 357-34894; Auction ends 11 August 2022
Click here to see full details, additional photos, and current bid.

Year: 2000
Make/Brand:Guimond
Model: Donelle
VIN/Serial: GENERATOR: 8432-37318C
Miles: 9,194 (Accurate?: )
You are bidding on a used: 2000 R/V Marguerite 44'8 (151539 WI)
May have visible wear and tear on all items. Other operational, working, and cosmetic conditions are unknown. These are used Items. Parts and/or pieces may be missing or inoperable.
-1 each: 2000 R/V Marguerite 44'8
Make: GUIMOND
***Note From Agency: Does Not Have A Hull Number ***
Hull Material: Reported to be FRP (Fiber Reinforced Plastic). Fiberglass mat and woven roving with composite cored deck.
Inspection recommended; condition unknown
The length of the vessel is 44'8 feet per manufacturer's specification
Propulsion system : Caterpillar 3406-800
Fuel Type: Diesel
Breadth: 15 feet 6 inches per manufacturer specification.
Questions Frequently Asked:
Inventory / What will be included on the boat?
a. Accessories: Arch mounted spreader halogen lights, Rosco Security camera system, deck and engine bilge monitoring that are currently offline, manual cockpit stainless steel deck hoist and winch, grey mesh UV protection covers for windows, Weems and Plath ship clock and barometer, a refrigerator, microwave, and headliner wooden rod holders. b. Fenders are in good condition and there are several sets of dock lines that are in good condition. c. Wash down system
Single or Duo Engine?
a. Single
Hours on the boat?
a. Northern Lights: 06506.5 hours on VDO meter.
Is the boat Coast Guard certified?
a. Yes.
Does the port lead to the gulf? What is the nearest ocean / body of water?
a. We are directly connected to the East River and the St. Simons Sound, leading out to Atlantic coast.
Location of the lake?
a. N/A
Docking fees?
a. No, but we request the buyer have the boat taken off the property within 2 weeks after purchase.
Proof of ownership?
a. Along with the title, we have all purchase information / building information for the boat.
Total Items in Auction: 1
Property AS IS WHERE IS.
Additional Info: RV Marguerite - General Informaton.pdf
Asset location: Brunswick, Georgia 31520-8686
**PRICE REFLECTS CURRENT HIGH BID AND IS SUBJECT TO CHANGE AT ANY TIME DURING THE ONGOING AUCTION**
GovDeals.com – Your platform to bid on government auctions and buy government surplus.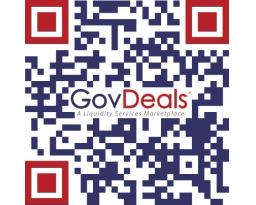 Gov Deals, Inc
Brunswick, Georgia 31520
Ends on