Vintage Collectibles, Lionel Trains, Toys FUNKO POPS, Lladro, Royal Dux, Firearms, Ammo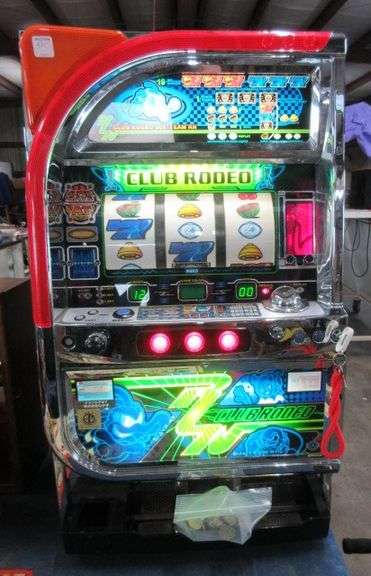 Preview Starts and Ends
Auction Starts:
Preview Day of Auction starting at 12pm till approx. 5pm - In Person LIVE Auction
Bid on Merchandise - Take Home your items Wednesday
Vintage and collectibles box lots, 261 FUNKO POPS, Blister packages of toys, 2 large collections of LIONEL trains & accessories - many with original boxes, 1952 vintage Singer Featherweight sewing machine, Roseville set of Freesia, Hull Art Vintage Pottery Centerpiece & 2 Candlesticks, 7 pieces Waterford crystal, 7 pieces Lladro figurines, 7 pieces of Wedgwood Jasperware, Goebel & Royal Dux Elephants, Estate Tool Merchandise: Many Work Tool Tables, Power tools: Kobalt - Ryobi - Delta - Rikon, Box Lots of Estate Merchandise, Art and more.
Vintage Toys and Blister Pack Toys: Large collection of 261 FUNKO POPS - this collection will be sold in Groups: 2 lots of 104 pieces various FUNKO POPS in Protective Box covers - large Mickey - 6 Marvel POP Pins - 27 Felix + (yellow boxes) which has a T-Shirt inside box - 2 Disneyland Resorts and more, Plus other consignors with FUNKO POPS, Blister packages of toys - Spawn and more.
LIVE Public Auction Wednesday Auction - December 14th, 2022 - starting at 1pm in Zephyrhills, Fl. 33541
~ Take Your Winning Items Home with you Wednesday
Estate Tools (most in like New Condition):
US General Tool Box (lime green-never used & has keys), Kobalt (stainless color) Tool Chest measures 6' tall x 53" wide (includes a built in refrigerator and stereo / speakers & lighted - many drawers for storage. Metal and wood top work shop table measures 6' long by 38" high - heavy duty with many drawers in front for storage. Power Tools: Ryobi 10" portable table saw, Rikon band saw, Ryobi chop saw, Skil RAS900 router table, Kobalt chop miter saw, Delta wood planer, Delta bench grinder, 2 sets of MIBRO Dado blades in wood cases, Kobalt fixed base router 12amp motor, Porter Cable router bits, Yonico Industrial 3 bit lock miter router bit set, Handyman Toughest bit set, Gladstone Tool - Master wood set new in box, vintage old rotary dial telephones, Christmas decorations and vintage old bubble Christmas tree lights, 2 - 2017 Bike week Daytona banners, and many box lots of tools and hardware, electronics, AIWA stereo cassette deck, metal and advertising & street signs, and more.

Estate Merchandise Porcelain - Pottery - Miscellaneous: Club Rodeo Slot Machine - working, Black Americana collectibles, 1952 vintage Singer Featherweight sewing machine with case and bobbin, Roseville Freesia, Waterford crystal 7 pieces, Hull Art Pottery centerpiece & 2 candlesticks, Goebel & Royal Dux Elephants figures, 7 Lladro figurines, vintage Giuliani gilded Balance Scale, 2 world globes Gemstone and metal matted steel style, 2 new Rip Stik Caster Boards in original packages, 2 Flintstone collectibles with COA's, 27 vintage Goebel collector plates, Art Pottery sea turtle, Ninja Turtle Christmas stockings new in packages, PLUS Folk Art Reindeer Cabin Porch bench, child's cane seat pressed back oak rocking chair, child's Jenny Lind chair, carved wood upholstered Turtle foot stool, many wood pedestal stands, tall Giraffe wood figure, area rug, basket with vintage linens, and more. Musical Instruments: 6 Donner Ukelele's in original boxes brand new, Jay Jr. acoustic guitar, Ibanez G10 electric guitar, Vinci Signature electric guitar with Peavey Rockmaster amp and case, VOX electric guitar with Ibanez GTA15R amp and case.

Front Area - sells approx. 4:30pm: Vintage Brown Fallow deer mount, vintage white tail deer mount, and vintage Elk animal mount.
ART Paintings and Prints: Large R. Hanson of Florida River Scene (est. $100 to $700), Space Shuttle Litho Lithograph by Jean-Luc Beghin - shows Edwards Air Force Base - printed by Florida Blueprint in Tampa, Fl., Wild Life Art - Artists by Charles Frace, William Millonig, David A. Maass, and Sally Miller. 2 Major League Baseball collector's edition 'Patch Sets" framed, large life size lighted Blue Peacock wall hanger and more.

Firearms & Ammo: Photos of Firearms, Ammo and other gun related items now posted. Review our New Time to sell Firearms approx. 6pm or Earlier and approx. 5pm for Ammo, print your Firearms list now - find the tab marked "Document" - click and print.
Large collection of Ammo - here are the highlights: 5.72x28mm, 300 blackout subsonic, Hormady 6.8mm SPC, RTB (right to bear) 308 win subsonic, 458 Socom, Remington 6.8mm SPC Subsonic, 22 win mag, 22 LR, EMCON 9mm luger suppression Spec, many Rifle magazines (some with ammo included), metal ammo cans, 2 Vortex 4x24 with burris mounts 4-16 x 44 viper, several knives and other gun related items.

Fine Gold Jewelry, Sterling & Costume Tray Lots, Collectibles and Silver Coins - sells approx. 3:30pm ~ Come Early to Preview

Collectibles: Shige & Sugu mirror with Lacquer Japanese box, arrowheads, Vintage papergoods documents & letter from 1864, vintage Tin Types, pocket watches, sterling spoons, appetizer sterling pics & forks, crystal Religious cross by Oleg Cassini, sterling & gold filled Military Metals Russian, carved elephant figure, carved Gnome figure, sterling top dresser jars, Tray Lots of watches - pins - cufflinks - Zippo lighter and more collectibles. 12k Black Hills Gold watches, Tissot Ladies watches, Other Watches by Timex - Caravelle - Mathey and more. Swatch watch and Bolo ties.

Fine Gold Jewelry: 10k gold handle Germany gents pocket knife by Krusius Bros. - has monogrammed initial and 1917. 14k clasp pearl necklaces, 14k necklace 3.2 grams, 14k necklace 2.5 grams, and 14k necklace 2.0 grams. 14k bar pin 2.9 grams, 14k Topaz set 1.7 g, and 10k pendant 1.3 grams.
14k Gold Rings: 4.5 grams, 3.1 grams, 3.0 grams, 2.5 grams, 2.4 grams, 2.1 grams, 2.0 grams, 1.9 grams, and 1.8 grams. 10k Gold Rings: 3.0 grams, 2.9 grams, 1.7 grams and 8ct 2.0 grams.

Sterling Tray Lots with Marcasite - Amber - Gemstones - Jade (earrings, necklaces, bracelets and rings).
Tray Lots of Victorian, Gold Filled, Cameo's, Jade - Coral - carved flowers. Tray Lots of Costume jewelry by: Coro - Trifari - Sarah - Lisner - Florenza -Lucien Piccard - and Glass beads.

Silver Coins and Foreign Monies: Morgan dollars and Peace dollars, Franklin silver halves, Kennedy silver halves, Barber halves, Walking Liberty halves, Washington quarters, Standing Liberty quarters, Roosevelts and Mercury dimes, Barber dime, buffalo nickels, V-Nickel, $5 and $2 red seal, $5 silver certificate, 1961-1964 proof sets, 2 - 1 troy ounce silver bars, Ronald Reagan stamp & coin collection and Foreign coins and currency.
Hope to See You at the LIVE Public Auction Wednesday - December 14th - starting at 1pm - Open to the Public
Terms: 10% Buyers Premium for Cash, Check, Debit Cards
3% extra convenience fee for credit cards
7% Sales Tax (unless you provide Current Sales Tax Exemption),
Merchandise Paid Day of Sale, Merchandise Sold As Is, Where Is,
Must Register with your Drivers License Each Week.
Terms: FFL Dealer - - Firearms Sold Subject to All State, Local & Federal Laws.
Only Registered Bidders with a Florida Drivers License to Bid on Firearms.
Three (3) Day wait Pasco County, Fl. for All Firearms (unless you have a Florida Concealed Weapons Permit).
FFL Dealers Accepted. $5 fee for Background approvals from ATF FDLE (approval NICS number determines release date of Firearm(s) )
Looking to Consign Merchandise with Us!
Consignments are accepted - Must call office to make an appointment.
Consignment checks are paid out within 90 minutes after the last item sold on Auction night.
Auction Merchandise must be taken - removed Day of Sale.
Left Bids can be picked up Thursday morning from 9am to 11am Only or the following Wednesday starting at 1:30pm
No Shipping Offered at this time.