The American Sale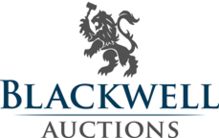 Preview Starts and Ends
Begins Closing:
Preview Date/Time Gallery opens for preview Friday, March 17, from 10-5 AND auction day 11 AM.
5251 110th Ave. N Suite 118
Clearwater, Florida 33760
Saturday, March 18, 2023
12PM ET – bid with us in person, online, absentee or by phone
Click HERE to view full catalog.
Theodore Roosevelt's personal pocket watch, a gift from his sister in 1898

Annie Oakley's carriage clock, signed check and books from her library

Portrait of Sitting Bull, oil on canvas by Caroline Weldon, 1890

A collection of more than 100 signed documents, including U.S. presidents, military leaders, authors

More than 100 American firearms, including Colt, Smith & Wesson, Starr, Winchester, Remington, Browning and others

1952 Bowman Mickey Mantle baseball card, graded PSA 7

Native American items

Fine selection of original 19C images, including tintypes, daguerreotypes, cabinet photos and CDVs, with many historical subjects
Other fine art items include two signed lithographs by Thomas Hart Benton, as well as original art by Ludwig Bemelmans, Florida Highwayman Willie Reagan, Adam Emory Albright, Pablo Antonio Milan, William Huston and more. Also included are sculptures by Daniel Chester French and Frederic Remington.
Most of the signed documents and letters haven't been offered for sale in more than a generation, if ever. Autographed items include pieces signed by Abraham Lincoln, William Henry Harrison, Andrew Jackson, Ulysses S. Grant, Robert E. Lee, Jefferson Davis, Mark Twain, Walt Whitman, John Quincy Adams, Franklin D. Roosevelt, John Tyler, two signers of the Declaration of Independence, John Pershing, P.G.T. Beauregard, Douglas MacArthur, Annie Oakley, Admiral David Farragut, and dozens of others.
See online brochure of highlights: https://publuu.com/flip-book/83345/245346
PLEASE NOTE OUR TERMS REGARDING INVOICES, PAYMENTS, AND SHIPPING. When you register to bid, you agree to our terms.
Online bidding available through our app, Bidsquare, Live Auctioneers, Invaluable, and HiBid. Phone bids (greater of $100 or posted opening bid) and absentee bids accepted -- form is on our website. HiBid, app, in-person, phone and absentee bidders pay the lowest buyer premium of 17%. Not local? No problem – we can ship some items worldwide and provide you with a list of shippers for the other items.
Blackwell Auctions terms:
Bidding:
* All items sold "AS IS, WHERE IS" with all faults.
* All descriptions believed accurate but not warranteed.
* Bidder inspection is encouraged.
* By placing a bid, bidder signifies that they have examined the items to their satisfaction, or that they have chosen not to personally examine them.
* We run multiple online bidding venues and also have phone bidders and absentee bidders. There is no guarantee that your online bid will be accepted, especially if your bid is tied with bids on another venue. When you are looking at where the bidding currently stands on an item you're bidding on, please be aware that bidding is also happening on several other sites, and the sites do not communicate with each other. The bidding venue you use will automatically advance your absentee bids, and does give preference to bids left earlier than others, but when the auction is live and our clerks are covering each venue, we have no way of knowing what bids were placed first. We do our best to rotate winning tie bids throughout our online venues. If you are concerned about losing a bid due to a tie, please consider registering to be a phone bidder with us. Notifications you may receive from bidding venues during or after the auction should NOT be considered as proof of won lots. All bids must be downloaded and verified against live clerking results the Monday after the auction. If you are the winning bidder, you will be emailed an invoice the week after the auction.
* We reserve the right to reject any bid at our sole discretion.
*Our online buyer premium is 20% on BidSquare, 22% on Live Auctioneers, and Invaluable/AuctionZip. Our in-house buyer premium is 17% and applies to bids placed in person, absentee, by phone, on our bidding app and on HiBid.
*Absentee and phone bids are accepted for bidders who pre-register with us directly and provide payment information. The absentee bid form available on our website must be submitted by 5 PM the day prior to auction day. The minimum for phone bids is $100 or the starting bid, whichever is greater. We will collect your credit card information over the phone once we have received the form -- we do not ask you to provide that information on the form itself.
* The Florida Department of Revenue does not accept out of state resale certificates. If the buyer takes delivery of the item in Florida, either in person or via mail, and does not have a valid FL resale certificate, applicable sales tax of 7% must be collected. Out of state dealers may produce a signed affidavit certifying that items are for resale, and then sales tax can be removed.
Payments:
* Invoices over $2,000 for USA buyers will require payment via cashiers check, bank wire transfer, or ACH debit directly into our account. All international transactions over $500 must be completed via bank wire transfer.
*Online bidders will be invoiced the week after the auction directly via email with payment instructions. If you have not received an invoice from us via email by the Wednesday after the auction, please check your spam folder for info@blackwellauctions.com. Payment is expected within 7 days of the invoice being received. We do not have access to your payment info on some online venues - we invoice directly. Invaluable/AuctionZip, Live Auctioneers and HiBid buyers who have not paid within 7 days may be charged through the venue. If a wire transfer is necessary, payment is expected within 7 days of invoicing, after which time an unpaid item dispute will be opened. Items will no longer be available one week after a dispute is opened.
*Personal checks are accepted -- shipping will be held until the check clears.
*Partial payment (deposit/layaway) arrangements may be allowable on a very limited case-by-case basis, which must be requested PRIOR to auction day. In any case, however, items not paid for in full (including buyer premium, taxes and shipping, if applicable) within 30 days of auction's close will be considered abandoned. Any deposits collected will be forfeit.
Shipping: Each auction item notes in its catalog description whether it can be shipped in-house or will require 3rd party shipping by your own arrangements.
*For many small items, we provide in-house packing and shipping via UPS and USPS that is done with excellence and is competitively priced. Your invoice will include a shipping fee if we're able to ship your item, and you are also welcome to contact local third-party shippers or make your own arrangements for pickup or shipping. Items that can be shipped in-house are noted in the catalog. Please see the Terms page on our website for more information on shipping carriers' insurance policies.
*Some items must be shipped by your own arrangements — you will need to contact vendors directly for quotes and to make arrangements, and you will pay them directly. Items that require 3rd party shipping by your own arrangements are noted in the catalog. As a courtesy, we provide a resource list for you, below.
*Purchases left at the gallery 30 days after the auction will be considered abandoned and will become the property of Blackwell Auctions, with no refund given.
As a courtesy, we provide this resource list for you when making your own shipping arrangements, but you may use any vendor you wish. Your transaction with any 3rd party shipper is entirely between you and the shipper. We are not responsible for fees, handling, timeline, insurance, damage claims or any other part of the transaction with the shipper you choose. Once your items are removed from our gallery, your transaction with us is complete.
o UPS store 4567: store4567@theupsstore.com phone: (727)725-9985 option #9 to speak directly with an associate.
o UPS store 6886: Auction@store6886.com phone:(727)513-2400
o ORBIT PROFESSIONAL PACKING CRATING (888) 247-8540 or 727-507-7447 lg@orbitppc.com www.orbitppc.com (U.S. & International)
o CRATERS & FREIGHTERS (813) 889-9008 ( 877) 448-7447 Fax (813) 884-8393 Tampa@cratersandfreighters.com www.cratersandfreighters.com (U.S. & International)
o We've had several buyers be pleased with this service -- https://www.uship.com/
Firearms:
Blackwell Auctions observes all Federal, state and local gun laws. Only the registered bidder may pay for and pick up firearm(s) after the mandatory three-day waiting period (excluding weekends and legal holidays), if applicable. DO NOT, UNDER ANY CIRCUMSTANCES, PURCHASE A FIREARM FOR ANOTHER PERSON. Blackwell Auctions may, at its discretion, refuse a bid for any reason.
For local pickups, Blackwell Auctions charges a $20 processing fee. Firearm sales to Florida residents (with the exception of muzzleloaders or antique arms manufactured before 1898) will be subject to and must pass the FDLE Background Check. The purchaser will be required to fill out ATF Form 4473 and provide a valid government-issued photo identification. If you are NOT a Florida resident, you may not take direct possession of a firearm.
Do not bid on a firearm if -- by judgment or disability -- you may not legally possess a firearm. Any attempt to circumvent Federal, state or local laws governing firearm sales will be reported to local law enforcement and to the ATF field office.
You must be 18 years old to purchase rifles or shotguns, and 21 years old to purchase a handgun. You must be 18 to purchase long gun ammunition and age 21 to purchase handgun ammunition. You are responsible for knowing if your state bars a certain type of firearm/ammo/accessory from being shipped to you. Know your laws BEFORE bidding.
Winning bidders will be invoiced via email the week after the auction.