WOW Weekly Online Auction! Ends 12/07/22!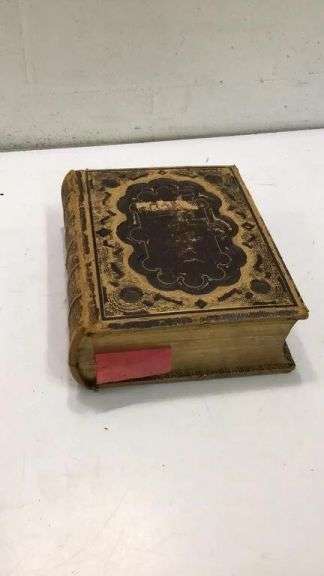 Warehouse hours are Monday through Wednesday 9:00am - 2:00pm, Thursday 10:00am - 6:00pm and Friday 9:00am - 2:00pm Previewing is encouraged. Unless otherwise noted within the description of the lot, all items sell AS IS, WHERE IS with NO expressed WARRANTY of any type. Descriptions are believed to be accurate but are not guaranteed. We want to make your experience a good one, therefore we strongly encourage all bidders to stop by and preview lots before bidding.
11478 Charlies Terrace
FORT MYERS, Florida 33907
Welcome to another excellent WOW Online Auction!
We have over 410+ listings up for online auction this week!
Stop by the WOW Warehouse to check out your favorite items!
Preview Hours: Mon - Wed: 9:00-2:00
Pickup Hours: Thurs: 10:00-6:00 & Fri: 9:00-2:00
Happy Bidding!
Auction Title: Internet Auction
Auction Close Date: 12/07/2022 at 7:00pm EST
Auction House: WOW Auction & Estate Sales of Florida, LLC
Location: 11478 Charlies Terrace, Fort Myers FL 33907
Phone: 239-939-0555
Email: staff@wowauctionsite.com
Accepted Forms of Payment: CASH (Discounted 3%), Visa, MasterCard, Discover, American Express. At this time we do not accept checks.
Buyer's Premium: Credit Card Present 16% Cash 13% Credit Card not present 18%
Shipping: WOW Auction will ship small items & may help arrange shipping of large items at the buyer's expense. For large items please contact us for approval, prior to bidding. We must be notified that shipping will be required within 24 hours of the auction close.
Full Terms and Conditions
WOW Auction - CONDITIONS OF SALE
Buyer agrees to indemnify and hold harmless WOW Auction & Estate Sales of Florida, LLC, its affiliates and their respective employees, contractors, agents, officers, licensors, managers and directors, from and against any and all claims, damages, suits, proceedings, investigations, actions, demands, obligations, losses, damages, settlement amounts, fines, penalties, costs, expenses and any and all other liabilities (including but not limited to reasonable attorneys' fees and court costs) arising from or related to the following Terms and Conditions:
1. All items are sold "AS IS, WHERE IS" with all faults. There are no warranties or representations of merchantability, of fitness, nor of any other kind, express or implied. All items are available for your examination prior to bidding. Written and oral descriptions are our opinions and should in no way be construed as a guarantee of any kind as to authenticity, age, condition, materials or any other feature of items being sold. WOW Auction attempts to catalog every lot correctly and will attempt to point out any defects but will not be responsible or liable for the correctness of the catalog or other descriptions of the lot. We recommend prospective bidders examine all items in which they have an interest or contact us prior to bidding for a condition report or to express concerns with the description. By placing a bid, either in person, by phone, absentee or via the Internet, you signify that you have examined the items as fully as you desire to or that you have chosen not to examine them. If you require absolute certainty in all areas of authenticity, and the results of your evaluation leave uncertainty in your mind, we recommend you have an expert examine the lot for you or do not bid on the item in question. If your item(s) are damaged in shipping, you will need to contact the shipper to file a claim. If your item(s) are being shipped and there is a condition problem upon receipt, you are expected to notify us immediately by phone at 239-939-0555. Refunds or adjustments will be handled on an individual basis.
2. The successful bidder is the highest bidder acknowledged by the auction. In the event of any dispute between bidders, or in the event of doubt on WOW Auction's part as to the validity of any bid, the auction house will have the final discretion either to determine the successful bidder or to re-offer and resell the article in dispute. If any dispute arises after the sale, WOW Auction's sale record is conclusive.
3. The purchaser assumes full responsibility for items at the fall of the internet hammer.
4. There will be a buyer's premium for all bidders added to the hammer price of each lot and it will be considered part of the total purchase price.
5. All purchases will be subject to a 6.5% Florida sales tax unless the purchaser possesses a valid State of Florida Department of Revenue tax-exempt certificate. Out of state internet bidders are not subject to Florida sales tax. WOW Auction must have a valid exemption certificate with resale certificate number and signature on any tax exempt sales except for out of state internet bidders for our rental auction items will also have an additional Lee County Bed tax in addition to the FL state sales tax.
6. PAYMENT - All winning internet bidders will be notified after the auction ends via email. This email will contain the information for the two day pick-up schedule. All items must be picked up in this time frame. It is not the auction house's responsibility to contact the winning bidder from this point forward. If the winning bidder does not pick-up items within this time frame, they must contact the auction house regarding these items. If after Friday at 2:00 PM following the auction, items have not been picked up, the credit card account used by the buyer to register will be charged. The items will be moved to a different location and the buyer will be charged a relocation and storage fee of $5 per lot. Items that are not picked up within 7 business days of the auction will be considered property of WOW auction and may be resold in auction. If the buyer bids on items and does not pay for the winning lots, this buyer will be banned from bidding again on future auctions. The auction house has a responsibility to pay consigners within a certain time frame and does not have the staff to track down bidders. It is the high bidder's total responsibility to communicate with the auction house.
7. SHIPPING - Any purchases made that need to be shipped will be at the sole expense of the purchaser and will be added to the hammer price. Shipping of small items will be handled in house at an additional cost to the buyer. Any item that cannot be sent through USPS or similar carrier must be sent by common carrier or specialty delivery services. You may contact shippers for quotes on larger items. Winning bidders that require shipping must notify us within 24 hours of the close of auction.
8. If we are prevented by fire, theft, or any other reason whatsoever from delivering any property to the purchaser, our liability shall be limited to the sum actually paid, by the purchaser for such property.
9. WOW Auction reserves the right to withdraw any lot at any time before the auction without liability.
10. The auctioneer reserves the right to reject any bid not commensurate with the value of the property offered. 11. A range of estimates may be given on a lot with either a low and/or high estimate. Estimates should not be relied on as a prediction of the actual selling price, estimates are simply an opinion.
12. If any applicable conditions herein are not complied with by the purchaser, WOW Auction at its option may either (a) cancel the sale, retaining as liquidated damages all payments made by the purchaser or (b) resell the property at public auction without reserve or minimum selling price, and the purchaser will be liable for any deficiency and costs, including handling charges, expenses of both sales, the commission on both sales at regular rates, all other charges due hereunder and incidental damages.
13. The WOW 48 Hour Guarantee is a money back guarantee offered by WOW Auction and backed by the consignor. As such, this guarantee covers only the functionality of the items and does not cover size, condition, color, or any other aspect of the item whatsoever. The guarantee period begins at the time of pick-up and lasts 48 hours, however it will not extend beyond 3:00pm of the fourth business day following the auction close. The winning bidder should notify our office immediately upon discovery of the problem and must return the item to our warehouse (in the same condition it was in when picked up) by the fourth business day following the close of the auction. In the event the item is not timely returned, the guarantee is null and void.
14. Technology Disruptions. Auctioneer will not be responsible for technology disruptions, errors, or failures (including disruptions to bidding or the failure to execute, recognize, or record online bids), whether caused by (i) loss of connectivity, breakdown, disruption, or failure of the Online Auction Platform, (ii) errors in programming or set-up of the online Auction, (iii) breakdown, disruption, or failure of a Bidder's internet connection, computer, or system, or (iv) otherwise. Auctioneer may, but will not be required to, continue, suspend, delay, extend, reschedule, close, re-set, or re-start the Auction because of disruptions caused by technology failures or errors, even after bidding has commenced.
Auction items must be picked up Thursday 12/08/22 10:00am-6:00pm or Friday 12/09/22 9:00am - 2:00pm **LAST DAY FOR PICKUP - LATE FEES WILL APPLY TO ALL LOTS NOT PICKED UP** If there is any problem with you picking items up please call the office and let us know. 239-939-0555. Take advantage of our WOW Auction Fast Pass Program for an extra speedy pickup and shipping notification!