Fresh Alternatives LLC, Signature Cabinetry & Design LLC, Mi Pulpe LLC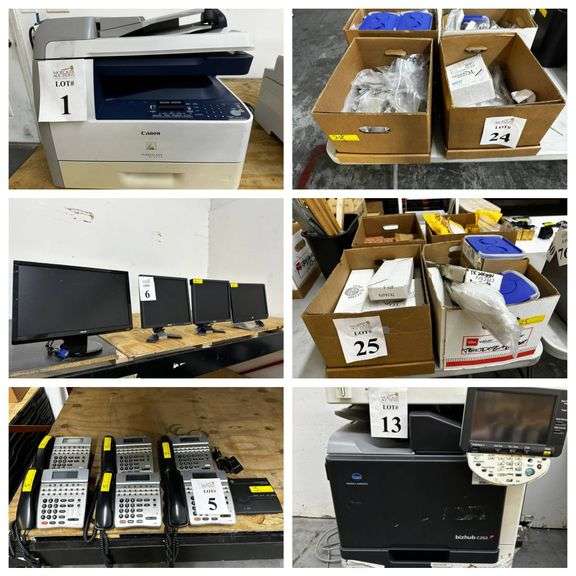 Online Auction Only
Fresh Alternatives, LLC
Assignment for the Benefit of Creditors Case No.: 2022-CA-003976
Signature Cabinetry & Design, LLC
Assignment for the Benefit of Creditors Case No.: 50-2023-CA-001144-XXXX-MB
Mi Pulpe, LLC
Assignment for the Benefit of Creditors Case No.: 23-002105-CA-43
Auction ends/lots close: Tues, March 28, 2023 at 10:00 A.M.
Sale will consist of: switches, routers, security appliances, laptops, servers, computer peripherals, assorted kitchen equipment, promotional items, racks, POS systems, kitchen video controllers, computers, monitors, printers, assorted hardware for cabinets, NEC phones, LED track lightbulbs, wireless phones, office supplies, electronics, supplements, scanner, security cameras, 2004 GMC Savana G3500 cargo 16' box truck and more.
Inspection | Preview date: Mon, March 27 from 10:00 A.M. to 4:00 P.M.
Pick-up | Removal Location: 3161 W McNab Road, Pompano Beach, FL 33069.
Checkout | Removal date: March 29 through March 31 from 9:00 A.M. to 4:00 P.M.
Payment Information: Full payment due no later than Wed, March 29 by 4:00 P.M.
Payment Options: Zelle (preferred), Cashier's Check, Wire Transfer, Cash and Major Credit Cards (excludes AMEX).
Buyer's Premium: 18% BP will apply to all lots.
Visit our website for additional information, terms of sale and catalog at www.moeckerauctions.com (800) 840-BIDS | (954) 252-2887
Partial terms of sale:
1. Condition: All items are as is, where is, with no warranty expressed or implied.
2. Registration: $100.00 refundable CREDIT CARD/CERTIFIED FUNDS deposit and proof of account validation. Must be 18+ years old to participate.
3. Buyer's Premium: Online/Proxibid: 18% BP.
4. Inspection: All bidders are welcomed to inspect the property prior to placing a bid. Bidders shall be the sole judge of value, condition, age, genuineness, authenticity, defectiveness, or any other determinative factor.
5. Withdrawal/Cancellation: Moecker Auctions reserves the right to withdraw from sale any of the items listed in the catalog/brochure before, during, or after the auction without liability. Moecker Auctions reserves the right to cancel the sale at any time for any given reason.
#moeckerauctions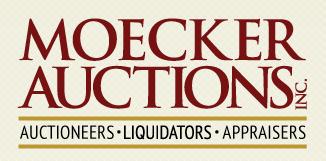 Moecker Auctions, Inc
3161 W McNab Road, Pompano Beach, Florida 33069
Preview Starts and Ends
Ends on