River Retreat Estate & Contents Auction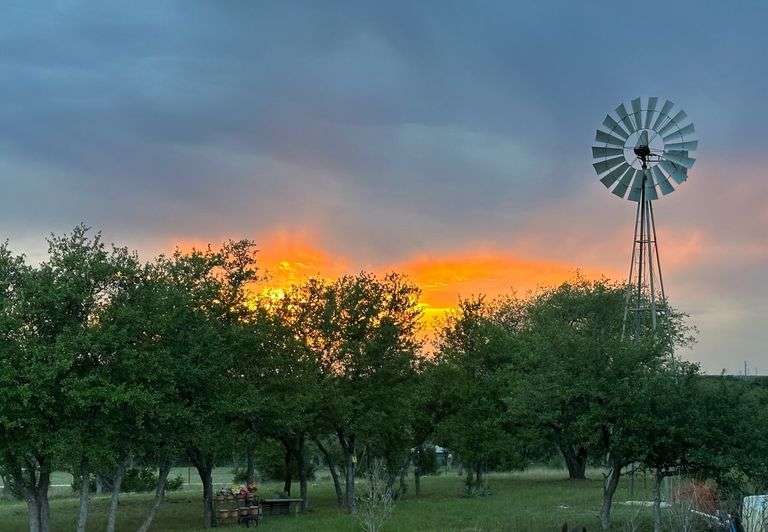 Preview Starts and Ends
Auction Starts:
Public Preview is Friday, June 23 from 4pm to 6pm or by appointment only
417 Riverside
Killeen, Texas 76542
Real Estate at 1:30pm (LIVE Only)
Contents starts at 9am (Live & Online)
RIVER OAKS RANCH ESTATE FOR SALE AT AUCTION JUNE 24 at 1:30pm.
STARTING BID IS $400,000.00.
This unique, one of a kind property sits on 18.656 +/- acres with 600 +/- ft of frontage on the Lampasas River features high fences, cross fencing, paved roads, tank, barns, pavilions and MORE!! The over 2100 sq ft main house is a cabin lover's dream with its vaulted ceilings, floor to ceiling stone fireplace, LED lighting, windmill fan and faux antler chandeliers in the HUGE living room. The kitchen features boxcar and granite countertops with barnwood face cabinets. The master suite is a dream, with timbers from the 1800s in the walk-in shower, heated floors, a large soaking tub, pull down clothes racks and a hidden safe room. The outside provides year-round entertainment with the pool with a deck, 1200 +/- sq ft BBQ pavilion with enclosed kitchen and half bath, fully insulated 2540 +/- party barn made with antique wood, stone accents, and stained glass windows complete with two half baths and 50 amp RV service. A HUGE tank with a waterfall, peacock pens, chicken coop, she-shed and barns cover all your needs!
Don't miss this auction!
Contents to include: 2005 Newmar Essex 44' Motorhome Bus, John Deere Z920c Zero Turn Mower, 2015 Chevrolet Silverado Crew Cab LTZ 4WD, 1988 Jeep Wrangler, Firearms, Ammunition, Taxidermy, White Male Peacocks, Laying Hens, Fallow Deer, (3) Head of Cattle, Wildlife Feeders, Irrigation Equipment, Military Water Pump, Tons of Tools, Catering Equipment, Grills, Ovens, Refrigerator, Kubota BX25D Tractor, Tractor Implements, (3) Colorado Yurt Tipis, Old Western Wagons, Chuckwagon, Silos, Windmill, 2005 Performance Dump Trailer, Livestock Trailer, Cargo Trailer, Flatbed Trailers, Light Plants, Fencing, Large Unassembled Pergola, Large Terra Cotta Flower Pots, Firewood, Old Barnwood, Lumber, Posts, Barricades, Gates & Panels, Tin Horns, Culvert, Chain Link Panels, Tow Bars, Antique Wagon & Implement Wheels, Cavalier Coke Machine, Patio Furniture, Antiques & Decor, Patio Propane Heaters, Antique & Vintage Signs, Stained Glass Supplies, Hunting Clothing, plus much more