HOME IMPROVEMENT AND BUILDING MATERIALS AUCTION - NOVEMBER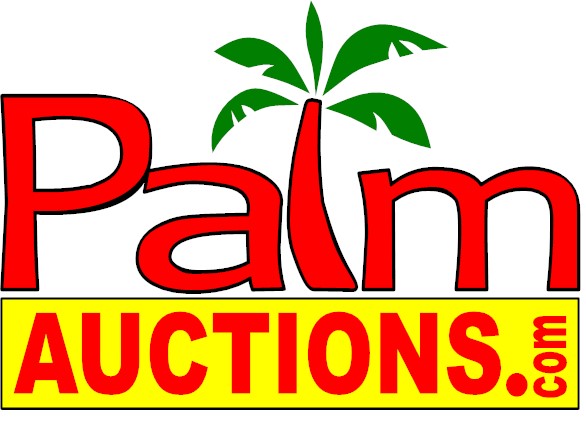 Preview Starts and Ends
Begins Closing:
Preview times will be:
Wednesday through Friday 9-5, Saturday 10-2, Monday and Tuesday 9-5
12326 Kings Hwy
Lake Suzy, Florida 34269
BIDDING IS OPEN!!
HUGE BUILDING MATERIAL AND HOME IMPROVEMENT AUCTION!!
BUILDING - REMODELING - RENOVATING
DON'T MISS THIS AUCTION!
15% BUYERS PREMIUM
12 New Kitchen Cabinet sets, Vanities, Over 20,000 sq ft of flooring to include Vinyl, Laminate, Engineered and Ceramic Tile. Interior and Exterior Prehung Doors, Storm Doors, Decorative hardwood wall panels, Tile Backsplash, Lighting and Ceiling Fans,Plumbing, Moulding, Appliances, Kitchen and bath Faucets, Bath exhaust fans, Tools and MUCH MORE!
STOP IN AND PREVIEW WEDNESDAY NOVEMBER 15TH THRU AUCTION DAY 9am to 5pm - SATURDAY 10am TO 2pm - (CLOSED SUNDAY)
SEE YA AT THE AUCTION!
1. REGISTRATION: All bidders must register and receive a bid number whether auction is live or online. Online auctions require bidder to enter a valid credit card at time of registration, card will be charged $1 to check validity. Payment for all items purchased will be charged to same card. A receipt will be sent to your email confirming payment. Receipt will be required for pick up.
2. PURCHASER: By registering at auction, the Purchaser does hereby and hold harmless Auctioneer and Seller from, any and all damages or claims whatsoever caused during or after the auction, including during pick up and removal of items.
3. STATEMENTS: ANY and ALL statements made auction day take precedence over any written, advertised or printed material.
4. 15% BUYERS PREMIUM: A "Buyers Premium" will be added to the final bid of each item. Keep this in mind while bidding. The 15% Buyers Premium will be charged to all invoices whether paid by Cash, Debit or Credit Card. Buyers Premium is a method to help defer the cost of conducting an auction.
5. SALES TAX: Sales tax will be charged to all invoices. Desoto County Sales Tax is 7.5%. Buyers Premium is Taxable per Florida State Law. If you are Exempt, a copy of your State Tax Certificate must be presented when registering for each auction.
6. AS IS: All items are sold "AS IS, WHERE IS". All sales are final. No refunds, returns or exchanges. It is the Buyers responsibility to inspect and know what items you are purchasing. Palm Auctions gives a sufficient amount of preview and inspection time to buyers.
7. ITEM DESCRIPTIONS: Auction item descriptions are believed to be correct. The Auctioneer makes no warranty or guarantee, expressed or implied, to genuineness, authenticity or description of any single auction item or lot item. The Auctioneer and Auction Company will not be held responsible for advertising inaccuracies or discrepancies. It is the Buyers responsibility to inspect items on preview days or auction day prior to bidding.
8. PICK UP: PICK UP TIMES WILL BE 3 DAYS FOLLOWING THE CLOSE OF THE AUCTION FROM 9AM TO 5PM. A PAID receipt is required for item pick up. No items will be removed from auction site without a paid receipt. All purchases must be removed from auction grounds per terms of each individual sale. There will be no refunds for items left after scheduled pick up times. It is the sole responsibility of the Buyer to remove their items, Palm Auction employees are not required to assist in item removal. We will have pallet jacks on site for your convenience and Palm Auction employee only run forklifts for loading larger/heavy items. However, Palm Auction or its employees will not be held responsible for non-secure, over weight or any other load that deem unsafe. It is the purchaser's responsibility to haul safely.
9. AGREEMENT: By registering to bid you agree to the Terms and Conditions set forth. We strive to make the auction process as exciting, easy and stress free as possible. If for some reason you don't agree to the Terms and Conditions, we respectfully ask that you don't register for this auction.
PICK UP TIME IS WEDNESDAY THRU FRIDAY FOLLOWING THE AUCTION - 9am to 5pm
BRING HELP TO LOAD! FORKLIFT ON SITE FOR LARGER ITEMS.