November 28th Specialty Auction LOOK!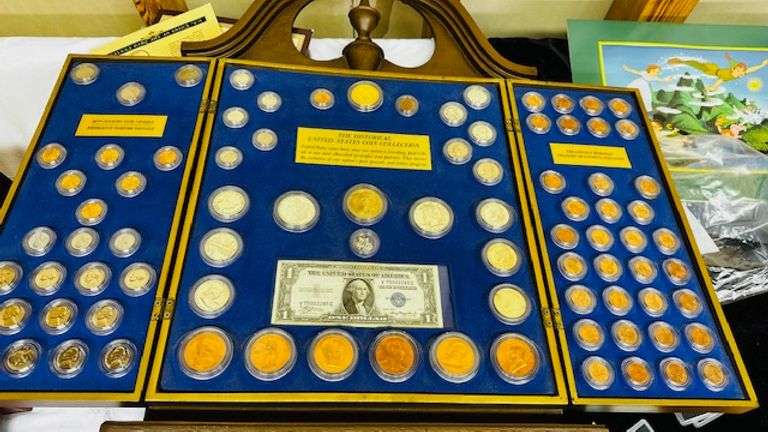 Preview Starts and Ends
Begins Closing:
Monday 4-8PM Tuesday 3-5PM
684 S US Hwy 17 92
Longwood, Florida 32750
Welcome to Bronstein Auction!
Amazing Auction for Friday November 10th 5PM!
Preview in person Thursday 4-8PM and Friday 12-4PM and pick up will be 10-4 on Saturday.
Don't forget our awesome specialty auction on Tuesday November 28th 6PM
This is a stellar auction with absolutely amazing items!
Stay tuned for all the pictures and details as we will have a ton!
We are your premiere live virtual auction house located in Longwood (Orlando) Florida!
Our live virtual auctions are like none other! You bid in real time to a real auctioneer from the comfort and safety of your own home, office or wherever you may be! You no longer have to sit in a crowded room for hours and then wait in line to check out. Now you bid from home and come the following day to pick it up! We have extended our pickup hours to 10am-4pm on Saturday!
We have expanded our preview hours on Thursday evening from 6-8pm and Friday (auction day) 2-4pm so you can come into our auction house located at 684 S US Hwy 17 92 Longwood FL 32750 to see the items in person and get registered to bid if you are not already registered. This is a public auction, so you do not need to be a dealer to bid, we do welcome our dealers too!
The auction begins at 5pm sharp and we go item by item as you see and hear the live auction you type your bid into the chat panel! This is a real live auction (no countdown clock here!). Please remember when bidding to make sure your chat panel says "everyone" so the auctioneer can see your bid!
Please visit our website at www.bronsteinauction.com to:
1) See our video tutorial on how to get registered and bid
2) Preview the pictures and walkthrough video for each auction and/or estate sale
3) Sign up for our weekly auction alert emails to get notified first of our upcoming auctions, sales and special events!
4) Contact us with any questions you may have!
We liquidate entire estates; businesses and we also accept consignments! Put over 30 years' experience and integrity to work for you!
Can't be on for an auction, don't worry we can proxy bid for you! Call 407.917.7355 for details!